I used to think I was not fashionable because I usually liked to dress plain and simple. But then I discovered Everlane, and I was like these are my people!!!!! If you don't know much about the company's history, I highly recommend checking out their website and reading about it. They started their company with one, lovely white t-shirt and have grown and grown. It's an online only store and they offer free shipping if you order 2+ items. They are committed to ethical fashion and being super super transparent with how they price their products. Not to mention, THE CLOTHES. Basics and classics are really where it's at with Everlane. They sell really really high quality shirts for really really affordable prices. (Like the Cotton Drop Shoulder-T at $22). They sell some luxury pieces, too like the cashmere cardigan! My lifestyle is such a hodge podge of school, work, social life, and being at home and doing nothing that these kind of versatile pieces are perfect for my wardrobe. So I wanted to do a quick little Everlane review to show you my three (sort of 4) current favorite pieces.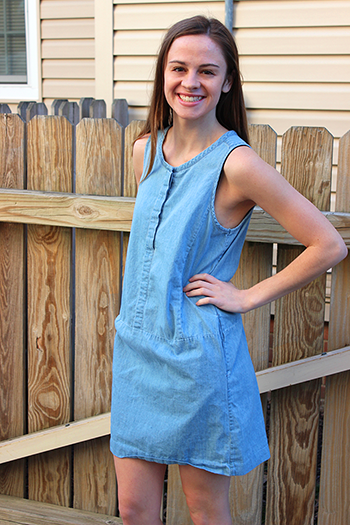 Everlane's Sleeveless Dress is the easiest dress to wear. I do not like dresses. At all. I run for things that cover my legs, even in the summer. But this one has already been packed into my suitcase for a spring break trip and will be worn a lot when it warms up. I think it's normally priced for a high quality dress, coming in at $70. When considering price, I really try to think about how much use something will get and judge the price from there. It comes in this blue denim and a gray denim. I'm wearing an XS, here and it's pretty loosey goosey around the bottom which is exactly what I wanted. When I snapped these pictures, I had not had a chance to iron the dress yet, which did away with some on the crinkleyness near the mid-section. It looks really good with a long or short sleeve shirt under it, too. It's pictured with The Ryan Long-Sleeve from Everlane. I'm a sucker for any outfits I can pull together with one or two things so this dress really works for me. And the best part is, if you like to dress things up, colored tights, a favorite necklace, or a comfy cardigan would totally work with this. Also, the pockets. Need I say more???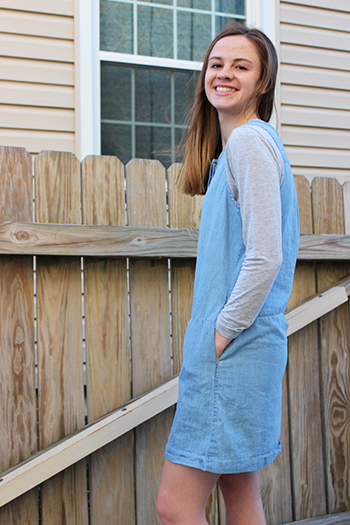 ---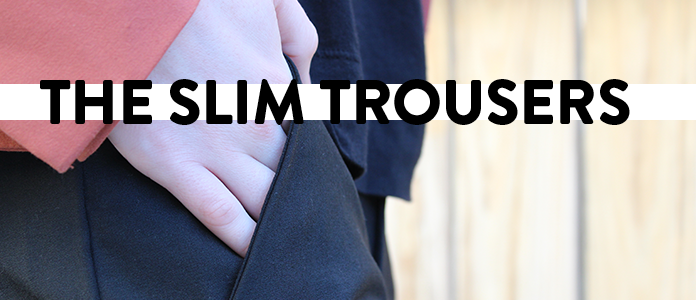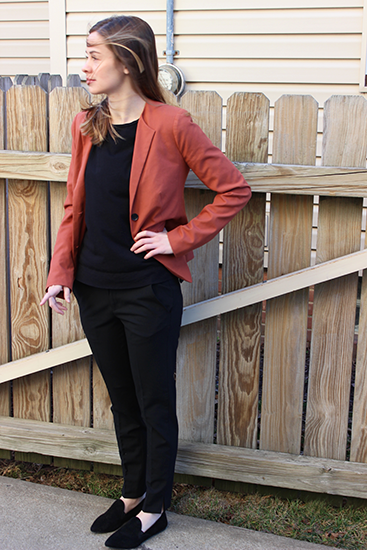 Next up are Everlane's Slim Trousers. The most perfect option for the dressier things in your life. Whether it's have to dress this way everyday for work or it's your first interview, these are perfect. They come in charcoal and navy and they are comfy. Which if we are being honest, that's all I really care about. I need something that I can wear all day and not get totally yucked out about and this has helped. With my first real life job, right around the corner I am going to be getting them in charcoal, too. They are pricy but worth it because they wash well and have held up. If you buy a few pairs of $50 dress pants and have to buy new ones quickly, then you actually end up spending more. I haven't noticed any fading or really any wear and tear. The pants run a little baggy so if you are unsure, I would recommend sizing down. I'm 5'2 and the length is perfect on me with size 0. Everlane also makes a Slouchy Trouser if you like the looser look. Under my blazer, I'm also wearing the comfiest tee Everlane has to offer (I also wear it with sweats). It's the Cotton Drop Shoulder Tee in True Black and it's only $22!!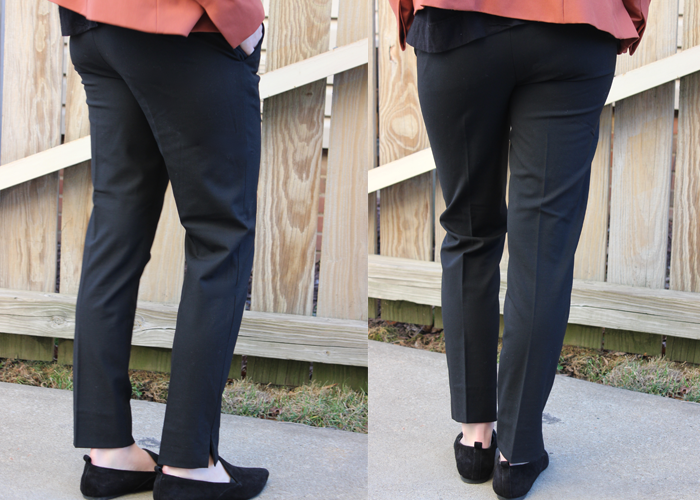 ---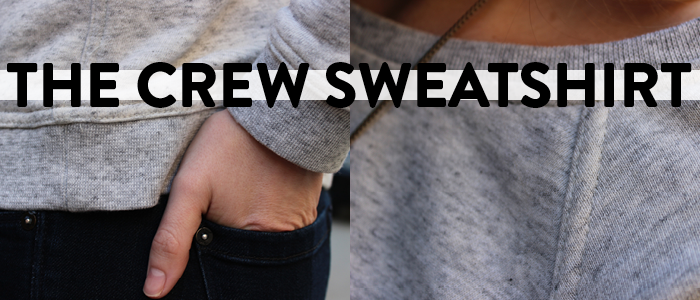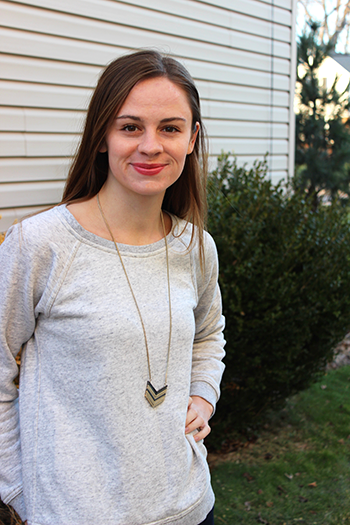 In a go to move of writers everywhere, I saved the best for last! :) :) Insert party hat emoji here!! Everlane's Crew Sweatshirt is that old, favorite, comfy sweatshirt that you wear around the house except it is totally polished enough to wear almost anywhere. It comes in five different colors and costs $40! I just get so much wear out of this darn thing. My uniform outfit is this, jeans, and a necklace, and ankle booties or TOMS — just like you see over there. In the picture, I am wearing an XS but am going to eventually try a small for a little looser fitting. you are wondering about size, I would order according to how you like your favorite top to fit. It has a terry/cotton material in the inside and just a cotton on the outside. The seams around the neck, wrists, and waistband are my favorite and give it that polished feeling. It would be worn with a blazer or lots of stacking and layering necklaces. I really do wish I had more to say about this crewneck sweatshirt but it's so simple to wear that it's a little bit hard to expand on. But I think that's a good thing!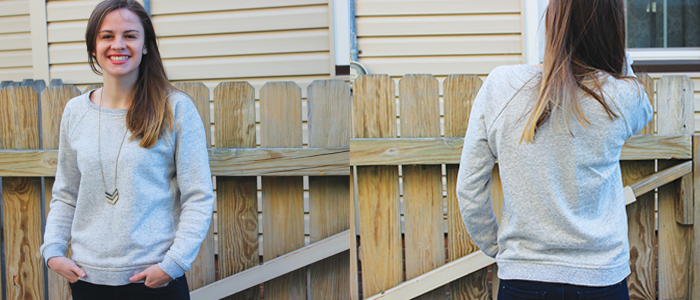 So what do you think?? Would you shop at Everlane? They have a pretty simple return policy that lets you ship back for a refund or for store credit which I appreciate. Plus, it just makes me happy to see companies be able to grow even when they are focused on being transparent and helping others. I'd loooove to talk and answer and specific questions you might have down in the comments. And if you have a favorite piece from Everlane I'd love to know which it is. I tried to write the kind of Everlane review that I wish I would've read before I started shopping there so I'm hoping if you were on the fence, this helped you decide one way or another. Or maybe you'll fall in love, too!