So, you've made your New Year's resolutions. And maybe if you are like me, travel made it onto your list in some way, shape, or form. But maybe you hesitated, your pen hovering just a breath off of the page…I mean, is it even a possible goal? Travel is hugely expensive, right? And planning it is complicated?
Can you do it? (say it with me!!)
Yes, you can!
There are heaps of smart techniques for travel that allow you to really experience another place and culture while staying comfortably within your budget. This year, you can keep your resolution.
Make this your year. Here are 5 tips to turn your dreams into your reality.
Traveling by Plane
When planning flights for a trip, start looking for air-fare in advance if possible. Skyscanner.com is one of my go-to places to find the best deals. It searches other deal sites, so you don't have to! Plus, you can set up a Travel Alert. This allows you to put in your destination and dates, and an email is sent to you every few days to show if the prices are going up or down. These travel alerts make it effortless to know if a price-drop has occurred. You can also set up multiple travel alerts for different dates that you are thinking of traveling, and you can easily see which dates are cheaper to fly. Besides Skyscanner, also check and see if your travel rewards credit card has its own Travel Center. Between these two search engines, pick the cheapest ticket and score those airmiles. Cha-ching!
Booking a Place to Stay
So, you just booked your flight and saved a ton of money. Yay! Now, where are you going to stay? The first place I look for accomodation is Airbnb.com. Airbnb gives you the opportunity to rent a room, whole apartment, or even a treehouse in your destination. Talk about out-of-this-world! By renting through Airbnb, you can save a lot of money over paying for a hotel room (or even a hostel, if you are traveling with friends) and also get a real taste of the culture during your adventure. Many Airbnb hosts will personally welcome you and help you find hidden-gems in your area. Plus, if your place comes with a kitchen it is a great way to save money by eating breakfast at home or cooking-in some days. My family recently stayed in a gorgeous Airbnb apartment in the heart of one of Istanbul's most beautiful neighborhoods. We loved lounging in the living room in the mornings together, sharing quaint meals at the cafe below our apartment, and being within walking distance of many historical sites. It was an amazing choice.
What to Do in the City You're In!
Planning sight-seeing can sometimes seem stressful and confusing, but it doesn't have to be! I am always cautious about planning sight-seeing because I want to avoid "museum burn-out." You know that point where you stop even looking at the signs anymore, and you can't think because your feet are hurting from all the walking? You are on vacation, and you want to enjoy the city to its fullest! Here is a fool-proof method for planning: First, make a list of the top places that you want to go, and think about how much time it will take to see each one. Score historical sites or "good views" as 0.5 and large museums as a 1, and try not to go over a total score of 2-2.5 a day. Look for places that are close to each other, and group them into "day plans", and include well-rated coffee shops or cafes, as well as nice parks that are close-by. Note if there are "day plans" that should be on a certain day of the week because of museum closures. Then, look up your main locations and save an off-line Google map for each "day plan." With these plans ready before you even step onto the tarmac, you can wake up each morning, see how you feel, and pick a "day plan" that fits your needs. Now, sight-seeing will be a breeze and you can fully enjoy being on vacation and not worry about planning and staying on track.
How to Save $$$
Museum admissions can sometimes burn a hole in your pocket, but there are ways to avoid that. First, look for any free museums and see if they are worth visiting during your stay. Some cities have a large number of free museums, like Washington, DC and London, UK. Second, see if the city you are visiting has a City Pass (most do) and if it includes many of the places on your list. If the City Pass is cheaper than the individual admissions, it will be a great way to make your sight-seeing more budget-friendly. Also, check the museum sites to make sure you don't plan to visit on a day it is closed (many are closed on Mondays or Tuesdays), and see if they offer any free-admission days that will fall within your stay (some museums are free the first Sunday of the month). Make sure your family members bring any applicable student cards if there are student prices available.
Making the Best Out of Your Travel
Beyond sight-seeing, I really love to get the feel of the culture during my stay, and the best way to do that is through connecting with locals. This isn't as scary and hard as you may think! If you have a friend or a friend-of-a-friend in your destination, you already have a head-start. Another option is to look for local branches of any clubs/associations of which you are a member. For an upcoming trip to France, I looked up the Toastmasters International branches (a public-speaking club that I am a member of in my city) in that area and found that there will be a general meeting during my stay! What a great way to meet locals who share my common interests, as well as get recommendations for things to do and see in their city. Besides getting prior-contacts, during your stay you can fit right in by engaging with those that you meet on-the-spot. Ask the local barista where he/she loves to go for dinner, ask the taxi driver if there are any special events happening around town, or go to a family-style restaurant and start fun conversations with your fellow-guests. You will be sure to leave your adventure with great memories and an amazing sense of what that city has to hold.
Now, with these techniques in hand, go plan your stress-free big adventure and have the time of your life! Bon voyage!
---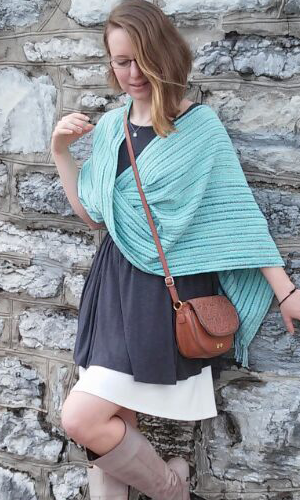 Kaelin lives by the motto "Travel light, live light, spread the light, be the light." She loves coffee shops, writing snail mail, & traveling to new places. And thankfully, she's sharing that love of traveling to new places with us. 
Instagram: @faithful_nomad