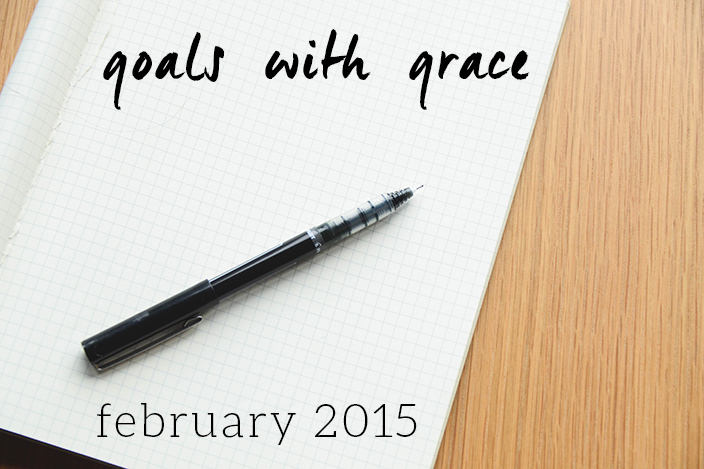 A look back at the goals I set for January, and a quick assessment on how I managed.
My big goals for January:
Hire new nanny and 2 interns. Done, done, done. Phew!
Sign important contract.  Done! I signed my book contract! Read more about it, if you'd like. :)
Plan and lead Influence Core Team Retreat. We did it! It was so much fun.
Plan January and February dates with Mike. Oh no! Totally spaced this one. We did go ON dates–but they weren't planned ahead and we have nothing on the calendar for February.
No Brainer Wardrobe myself AGAIN. Didn't manage this one in an official capacity, but thought LOTS about it.
Read 1 Fiction Book. Read 2 non-fiction books instead. I wish I'd made time for some fiction.
Read 1 Non-Fiction Book. I read (and loved!) Essentialism. I read (and liked) The Life-Changing Magic of Tidying up.
Purge and clean bathroom/self-care area. Done and SO SO worth it!
Plan meeting with Jenni (my literary agent) about direction of writing career.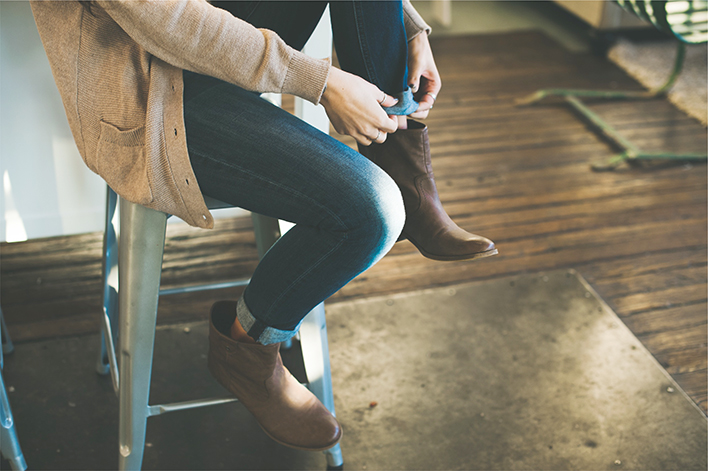 Each month in 2015, I'm trying to institute a new routine in my life…just to start standardizing some things. I'm the least routine person in America, so this is a challenge, but I see it having a huge payoff.
In January, my new routine was to get all of the kids clothes washed, dried, and put away by Sunday night. I wanted to avoid the Monday morning crazy of the kids rifling through the clean clothes in the dryer trying to find something to wear. That always made my Monday mornings stressful.
I'm excited to say, I mostly managed to get this little routine in place and it made my life 10000% better.
The routine I want to get into practice this month is skincare. In case it wasn't obvious, I'm an adult now and I'd like my skin to reflect that. :) I've read that the single most important thing to making your skin look great is consistency. Sooooo, I'm on that train this month.
Here are my goals for February:
Write 5 blog posts for Wildly Co., helping to round out our story and methods.
No Brainer Wardrobe myself again. :)
Read 1 non-fiction book.
Read 1 fiction book. I'm thinking The Poisonwood Bible.
Redo mantle in Family Room.
Print and frame some family snapshots.
If you publicly share your goals, I'd LOVE for you to link up below. I always appreciate a link back here, but mostly I'd love for you to just encourage the other people who link up. Visit their sites and leave a comment. :) People who do goals on Instagram can also link up! Just put the link to the particular picture in the link up. Horray!
[inlinkz_linkup id=492449 mode=1]