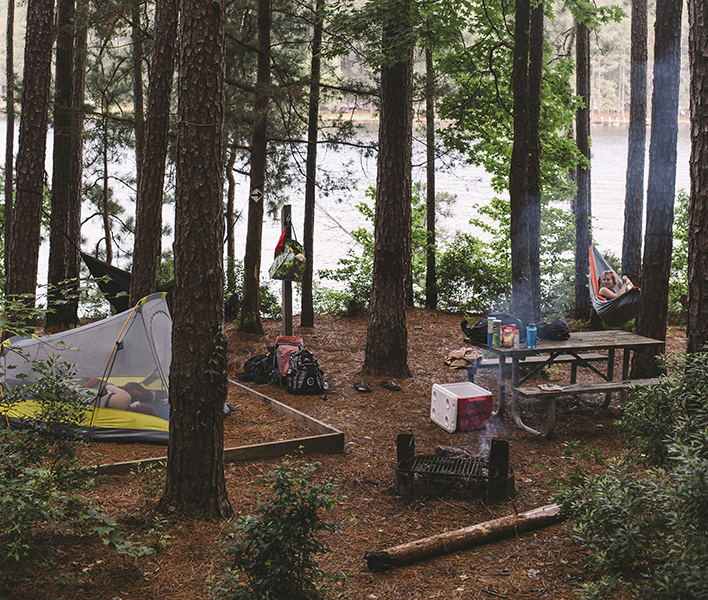 Today, my big boys dressed in their Wildly Co. T's and little kid shorts and laced up their their Nike's. They threw on their backpacks and I lined them up on the front porch for pictures. After that, we piled into our family minivan and made the super short drive to school. On the way, I prayed for them and we talked about how the afternoon would go. Then, I walked them to class and that was it. The first morning of school, in the books. Done.
Mike left his corporate job right before we went on our annual family vacation to the lake. We used that week to really swing into rest. I read The Goldfinch (meh.) and slept and wakeboarded and jump off a silly high cliff into the green water below.
Then, after a day of rest and worship yesterday, we went to sleep easily. This morning felt like a distinct change of season. It felt like turning the calendar, like newly sharpened pencils. It felt like release and margin and space. Mike and I got to work at the kitchen table on a whole slew of exciting things. We played with the little boys and then worked more during their naps.
Tomorrow, we kick off our Wildly Co. Kickstarter. We are getting wild and low and humbly asking for support so we can go into this business without debt. The risk for our young family is hugely mitigated if we crowdfund–and we feel like it's the wisest way to start this business. Plus, it's fun to be involved on the ground-level of something…we want you to be part of the adventure!
But first, I needed to meet back up here with my friends who do the monthly Goals with Grace linkup. It's one of my favorite things every month!

The only "rules" of this linkup are that I strongly encourage you to visit at least one other person who participates and encourage them in their goals. Plus, it's always nice if you link back here to Tiny Twig in case your readers want to participate. :)

Read 1 fiction and 1 nonfiction book for a new series on Tiny Twig.
Raise $20,000 (no biggie) for Wildly Co.
Start my podcast, Press Play: where passion meets action and it all begins.
Plan a pre-holiday solo retreat.
[inlinkz_linkup id=433549 mode=1]