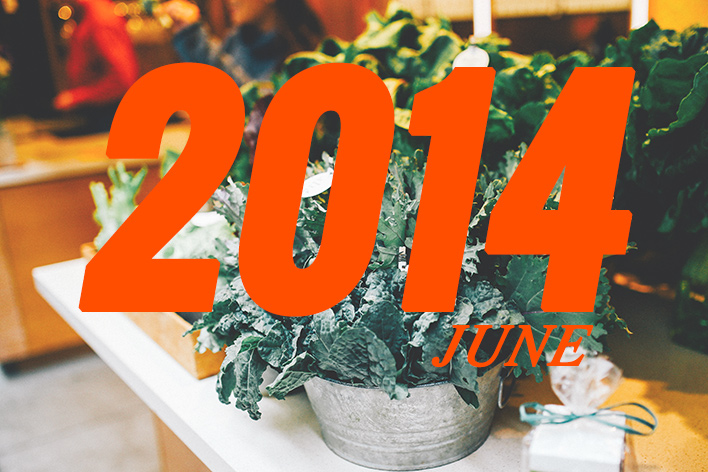 Good morning! Every month I publicly set my goals, with the hopes of learning how to better meet them throughout the month. These are not every little "to do" on my list for the month, but they are big themes I'd like to see happen. I've learned a lot through this goal setting exercise–and this month has been no different.
The biggest thing I learned this month is that if the goals are not in front of me daily, I probably will forget what I'm even trying to get done every month. I end up just doing the urgent things rather than the important ones.
So, a look back at May. Oh May, you were not my favorite month. It felt like everything that could go wrong did. But, we are starting June with a cheerier outlook and buckets of hope. Moreover, God is always the same and ALWAYS for our good.
A look at my May goals:
Read 2 books.  Done and done.
Make a tending list for most important weekly tasks. (The idea of a tending list comes from my pal Lara Casey)  Done! But, now I need to utilize these lists daily. It's the same with the big goals…if they aren't in front of me, they will be out of sight and out of mind.
Redo Mantle. Yes, this has been on the list since February. Ugh. 

Y'all. Will I EVER finish this? This needs to happen in early June or it will NEVER EVER EVER happen. (insert "yuck" face emoji)

Ge

t to inbox zero and develop a great system for tending to emails.

I have about 25 emails marked to respond to early this week, but other than the the email inbox is cleared out and ready to keep up with. I am still working on the best system…but, I have hope.

Get my wardrobe down to my "irreducible minimum".  

I think if this goal had been in front of me, I would have gotten it done. but, because this list was buried in my blog–I didn't think to do it. I'm very close, but I could stand to get rid of a few more things.
June Goals:
Stupid Mantel. I'm using a post from Edie at Life in Grace for motivation!
Read Delancey for pleasure, solely on the back porch or in bed.
Learn and establish 3 new good life habits and routines, specifically with ENFPs in mind.
Maintain a healthy inbox.
Now, every month I host this link-up and it's a way to help women like you set goals within community. My hope is that we'll stop by and encourage one another…and maybe you even have something you can do to help another lady meet her goal. The only rule of this linkup is that you'd find someone on the list and stop by their blog and leave a comment. Let's make sure we SEE each other and the hope we each have for the new month. 
[inlinkz_linkup id=411738 mode=1]
Finally, if you are linking up, there are buttons you can add to your post or even your sidebar! :)
I have 3 buttons of different sizes, if you want to put them in your monthly goals post! Just copy the code that's in the gray box and drop it into the HTML or TEXT editor of your where you want the linked button to appear. The buttons are 300×300, 200×200, and 125×125. They can either hang out in your post, on your sidebar, or BOTH!