GIVEAWAY ADDED TO THE END OF THIS POST!!! ENDS 4/24 AT 11:59 PM! 
Okay, I have NEVER been a fan of diaper bags. I'm not going to waste your time on vanity shots of the Lily Jade diaper bag. So many other amazing fashion bloggers have documented it's good looks. It's CUTE. It's a beautiful bag. It's HIGH QUALITY leather. It's super versatile. And gosh, just CUTE.
But, you know me. All about practicality…as long as it's cute. I want to talk about the way this bag is built and used. I haven't seen any other reviews online talking about these things. And these things are important if you are going to be spending a good bit of money on a really pretty bag that you want to last.
The leather is seriously nice quality. It'll look better the more you use it.
There is an inner 16 pocket "baby bag" that fits in snugly and securely. It's not the sort of purse organizer that will slip around inside your bag (I've tried those). It won't be more hassle that it's worth.
This particular bag the Caroline can be worn two ways (on the shoulder or as a messenger bag with the removable strap), the Madeline bag can be worn three ways–one like a backpack! So cute!
The Caroline doesn't have a zip-top and the Madeline does. I chose the Caroline because I can't handle bags that zip. :) They always end up staying unzipped…and then it's kind of a useless zipper, right? I'm NOT A FAN of useless things.
Back to my feelings about diaper bags. I bought one when I was pregnant with Noah (7 years ago), packed it to the gill for the hospital and then never ever used it again. To me, it was impractical, way too big, and really…when did I ever EVER use that Johnson's and Johnson Baby Wash I had weighing down my bag for just in case.
But, this beautiful bag changed my mind. It's CALLED a diaper bag…but really, it's just a lovely handbag. It's outfitted to work well for moms with kids…but it will carry you through years and years like any nice leather bag should.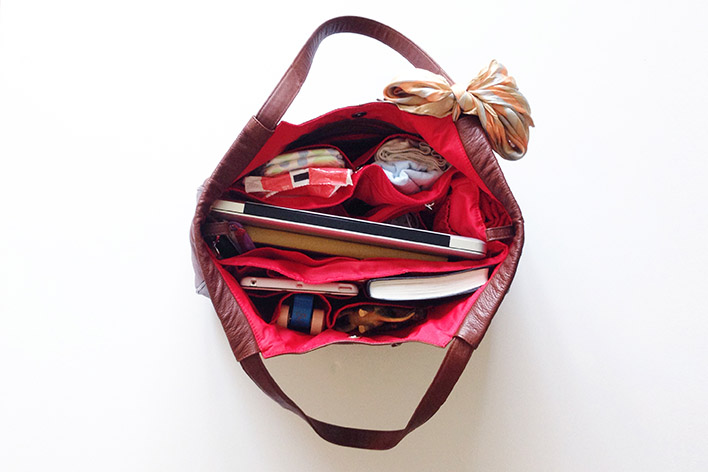 This is the best kind of bag for the modern mom on the go. I normally prefer a tote bag…but my junk gets lost at the bottom. It's been a tradeoff I've been willing to make, sacrificing small treasures to get the flexibility of a tote. This is the best of both worlds.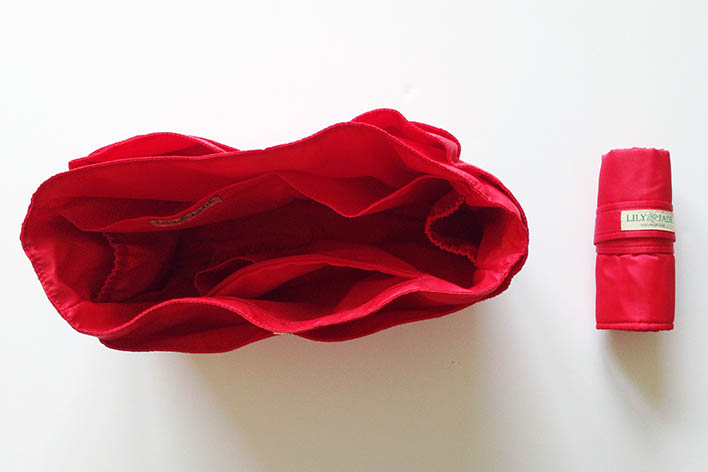 The "baby bag" organizer comes out! And then, it's kind of just like a normal, pretty, bucket-y handbag.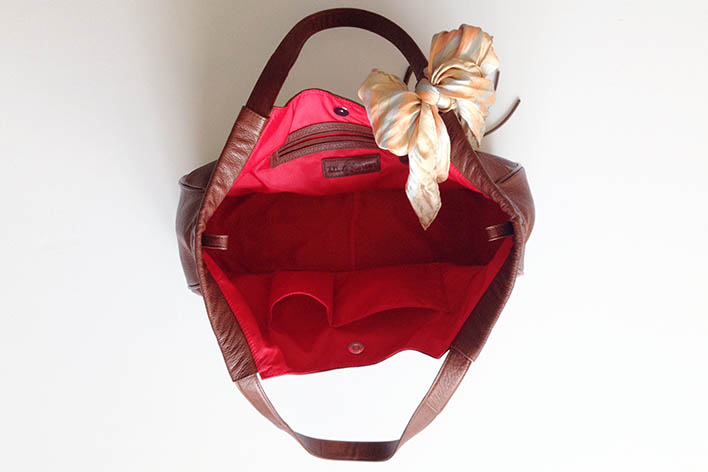 The baby bag portion magnetizes in–and when you take it out, the magnets just stick together and keep the bag closed. Genius.
And goodness knows I have a TON of stuff that I cart around every day. My bag MUST be big enough to fit my laptop…and the Lily Jade Co. Caroline fits the bill. It even comes with a cute little changing pad tucked tidily into an elasticized pocket that has a twin on the other side to fit a sippy cup or bottle. It is totally obvious that a mom and dad duo designed this bag.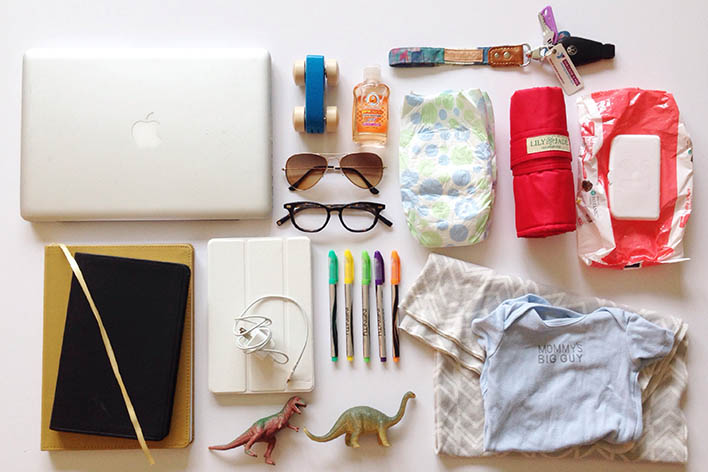 The owners Meggan and Landon have set out to elevate the role of motherhood through beautiful products. But, I love that their company also gives back to young and at-risk mothers.
Lily Jade Gives Back was started at the beginning of 2014 and partners with an organization in San Antonio, TX to provide shelter, nutrition, and education. And really, like most service, this translates to love lived out.
Because Tiny Twig readers have been CRAZY over Lily Jade Co. bags, they have generously donated a bag to giveaway to one of my readers. I'm seriously grateful, because this is going to make one lady's day really really great!! Enter below…there's lots of easy peasy options!