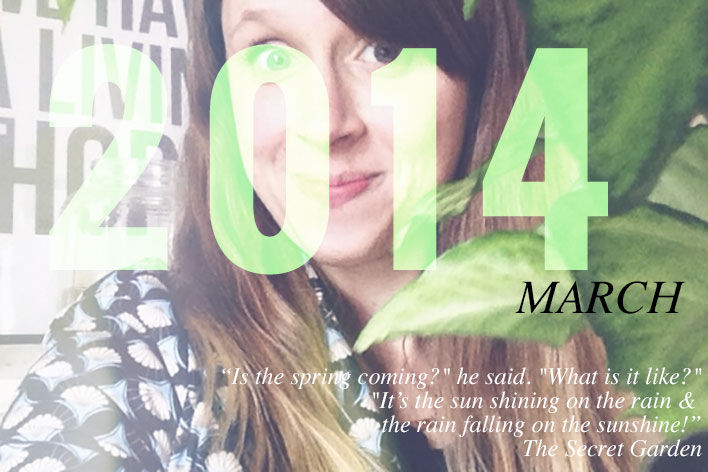 So. My goals for February languished. Y'all, this winter has been a big stinker. There are a lot of things going on in my mind and my heart that aren't ready for the "real world" yet–and that paired with the winter weather has left me feeling stuck and unmotivated. It's been killer for my creativity. It's almost like that faucet just got shut. off. So frustrating, so uninspiring, and honestly a little scary.
You can read about my thoughts on goals.
My goals from February:
Sell 30 pieces of clothing. Nope. I have them plucked out of my closet–but sitting in a pile in my bedroom. My big question has been should I attempt an Instagram sale or just take them to the consignment shop down the road? I've found the harder the decision is the less likely I am to complete a task. That's why Lara Casey says to break down goals into tasks that are "finishable" in 2 minutes or less.
Sell or donate most hard copy books. See above. Womp womp.
Read 2 books. Yes! I read Notes from a Blue Bike and Restless. Both very good and I'd highly recommend.
Write 500 free words per day. No. No. No. Definitely NO. Such a bummer.
Redo our mantle in the family room. I've only been staring at it for 3 weeks. :) Nope. Still empty. Except for my little wooden drawing model man. My kids like to climb up there and pose him. But, he stands all by his lonesome.
So, you can see, if you didn't do so well on goals you set for yourself…take heart, dear one. Because you, like me, surely did other hard work. I'm still learning to tie my goals to the things that are important to me–and let the other things just be to-dos to get done.
Things that are important to me (and what I did about those in February):
My immediate family: we made sure our rhythms were healthy for our boys. Stayed in when we needed to stay in, nursed sick ones, snuggled lonely ones, and took the two older guys out on a Mom Date for Starbucks and the Apple Store (I was just doing a return–but they felt pretty special!).
My extended family: I had several dates with those important to me. Looking forward to more as it gets warmer and easier for us all to be out and about.
Faith: Did an immense amount of "in my head" time. Drawing close to the Lord, enduring this winter season, it's been good good good.
Creativity: Took a class from Kal Barteski, who I have admired for years and years.
So see? I didn't not do anything. I just did different things than I'd planned. And I think that's because my goals weren't lined up with the things that got me closer to things that are most important to me. I wrote my goals like they were a monthly to-do list–and that's not what I want my goals to be. Because then I won't finish them at all…in fact, I'll have a hard time even remembering them at all.
So, for March–I want my goals to be reflective of the things I'm focusing on in March.
Goals for March:
Read 2 books. This has proven to be a really relaxing and grounding thing for me. It gets me out of my own head and into someone else's. But, it's a very "alone" activity–which is good for me after a long day with the boys.
Walk often. I hesitate to quantify this because I feel like it will set me up for failure. But, I'd like to be able to say I walked more days than not in March. I need to feel the sun on my face, even if it is 20 degrees.
Post on Tiny Twig. Ooof, all you need to know is I've been uninspired. I'd like to get back here…I'll say, like goal #2, I hope to do this more days than not in March.
Let a cat out of the bag that's be rumbling around all winter. :) But, can't do that yet. SOOON.
I'd love for you to link up with your goals. The only rule is that I'd love to see you encourage at least one person by jumping over to their blog and leaving a comment. You're always welcome to link back to Tiny Twig so your readers can join in the Goals Link Up, too. :)
[inlinkz_linkup id=379362 mode=1]