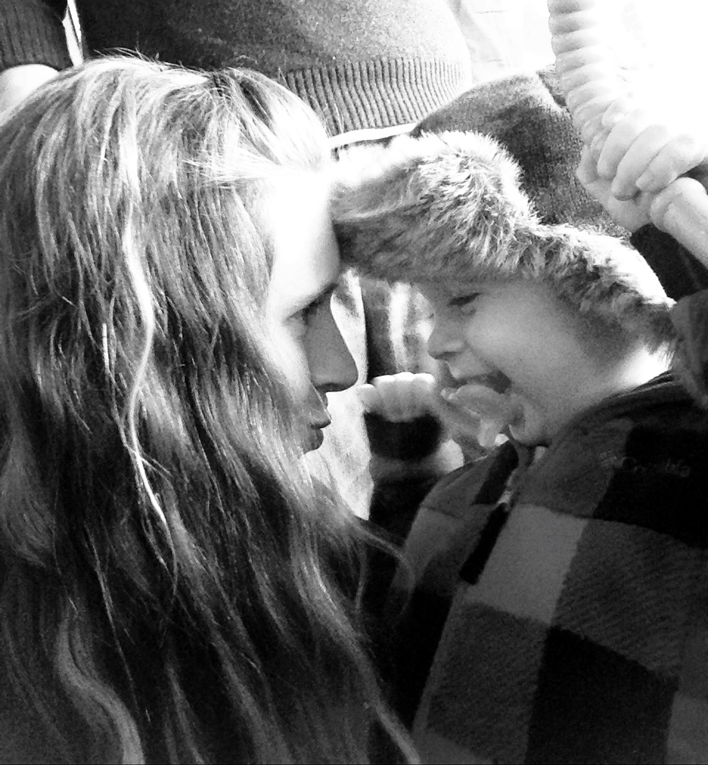 Every weekend, I choose again to engage in something called Analog Weekend (or #AnalogWeekend). Taking an "analog weekend" was something I felt prompted to do several months ago (a year ago??) when I needed to draw away from the go-go-go of social media and get my hands dirty in my in-the-flesh life. I wanted to slow the digital drip and get back to the paper and pencil analog ways.
I delete social media apps off my phone (I leave Pinterest…but that's not a super connected one for me) sometime late each Friday evening–and then go "dark" until late Sunday night or Monday morning. I make more memories, I read more, and I am all around less distracted. It's just a good reset and it helps me remember to rest.
If I allow myself to, I can become lost in the tizzy of what I call the Bermuda Triangle on my phone (Facebook, Twitter, Instagram…and back again). So, it's nice to just break the routine and go a little deeper over the weekend when I have all of my people together and we can be slow and lazy together.
Moments that were richer:
sitting on my in-laws couch, listening to my kids shriek with laughter…realizing that 12 years ago I sat in that same room nervously holding hands with Mike hoping that someday I'd have a life this sweet…never knowing my life would still include them today.

getting Aquaphor from Walgreens for my littlest brother after his first tattoo. That was after 3 hours of watching him wince in pain, making me feel helpless to stop the pain of someone I love. Made me nervous for when real pain hits my little guys, and I'd be lying if I said I didn't think a lot of their future fledgling attempts to make a break from "us" in order to become "themselves".
rubbing noses with Asher and hearing the "click click" sound that his pacifier makes when he wiggles around. Both of us giggling about it.
talking with Noah on my bed after all the other boys had fallen asleep. He had wandered in and seemed to just want a little extra momma time. It's so amazing, this seven year, all arms and legs, is both still a little guy and also so much more.
I'm all for technology, but I'm also for intentionality. By the end of the week, sometimes I find myself mindlessly scrolling or reaching for my phone at the first inkling of boredom. I want to still possess the ability to press into boredom, to find either the rest or burst of creativity that comes on the other side. That's why I do Analog Weekends.
Coming up this week:
Wednesday, I teach Building a Cohesive Brand on The Influence Network!
Cleaning out my closet! Laundry! Goodwill! That also means an Instagram sale (possibly? probably?). I definitely know of at least 2 Madewell dresses that I want to find a new home for!
Getting lunch with my sweet Noah with his friends at school. This wins for most anticipated event of the week!
Best quote I came across this weekend:
Since it is likely that children will meet cruel enemies, let them at least have heard of brave knights and heroic courage. –CS Lewis
My family meals for this week (wanna come for dinner??):
spaghetti, chopped salad and fresh bread, tacos, breakfast for dinner, homemade pizza