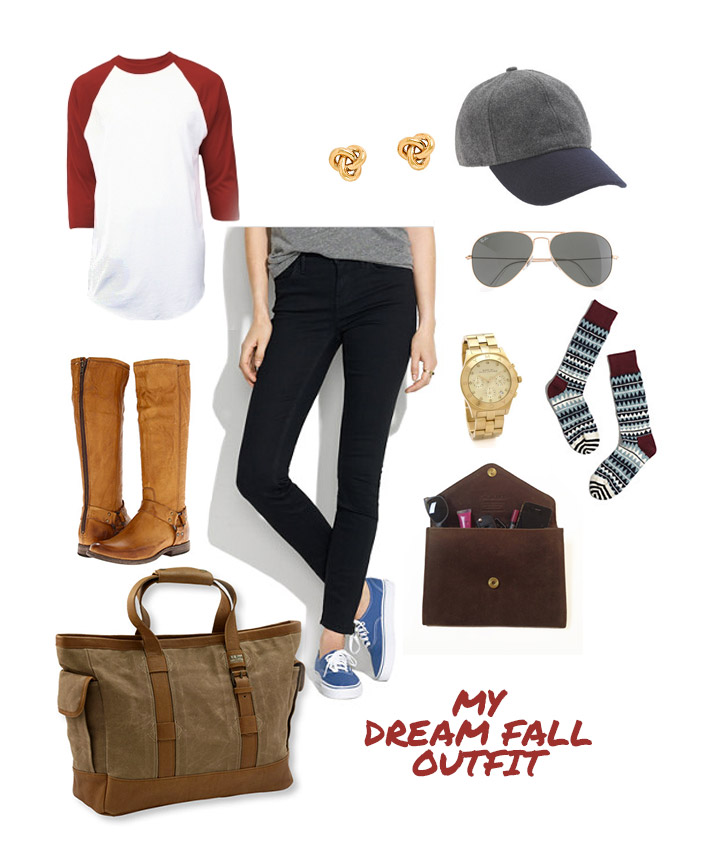 Baseball Tee, Golden Knot Earrings, Flannel Baseball Cap, Aviators, Gold Toned Watch, Happy Socks, Leather Clutch, Waxed Canvas and Leather Tote, The BEST Black Jeans (seriously, have these in my shopping cart right now!), Frye Riding Boots
Let me speak to the BLACK JEANS for a moment. Y'all. Madewell has spent some massive time and design-power on their new denim line. It fits like a jean and doesn't stretch out during the day. I'm thinking two pairs of these and I'm good to go for years. They aren't cheap, but I wear my jeans until they fall apart–so they aren't that unreasonable. Y'all. Madewell has free shipping both ways on jeans–so do yourself a favor and order some to try on!
Also, this is TOTALLY not a paid advertisement. I just LOVE Madewell and love the stuff they put out. I'm likely going to be doing an event with them in the Indianapolis area this fall. Attendees would see some of my favorite looks (probably like, simple outfits built around 3 basics) and get a discount on what they buy that night. If you would be interested in coming–leave a comment below and I'll send you the details once we get it nailed down.