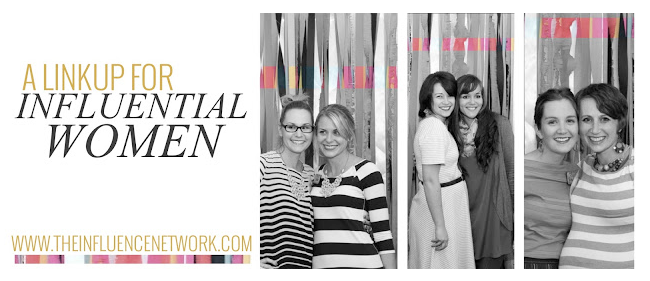 I'm really stunned by the community that is forming in The Influence Network. The women who gather there are genuine, so smart, and so creative. It's like the kind of women you hope to have dinner with to catch their spark–but, you get to pop in whenever you want to ask questions, connect, and offer your own spark. The best part is that it is completely encouraging and without a drop of competition. You don't often see that when loads of women gather together.  I can't wait to see all of them in person in September!
I'm linking up with a bunch of the other members as kind of a "get to know you"…so we can visit each other's online spaces.  If you're a member of the Network, you should throw together your own get to know you post.  It's easy, just post 1 favorite picture, 3 "get to know you's", and 1 thing you've gained from being part of the Network.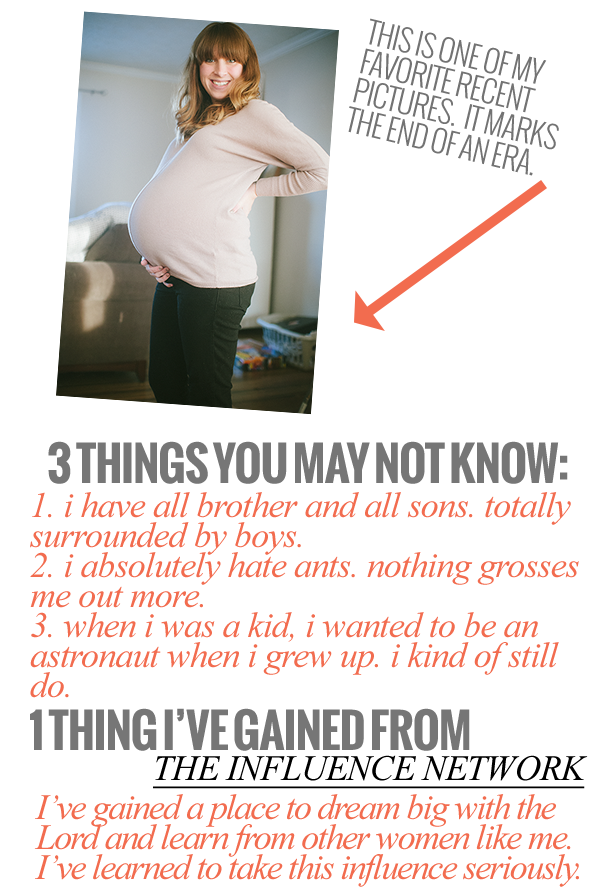 If you have been longing for a place like this, you may want to join us in the members area of the Network.  If joining as a monthly member isn't feasible right now, you can always join us for individual online classes.  The classes are CRAZY ENCOURAGING and totally worth the small price. Think of it like a night class/coffee date…all in your pajamas. :)
Click over to THE INFLUENCE BLOG to learn more about the Influential Women Link-Up. I'm late to the game, but I'm joining 126 other really beautiful women who have a lot of share.
These are the really generous hosts of this linkup: