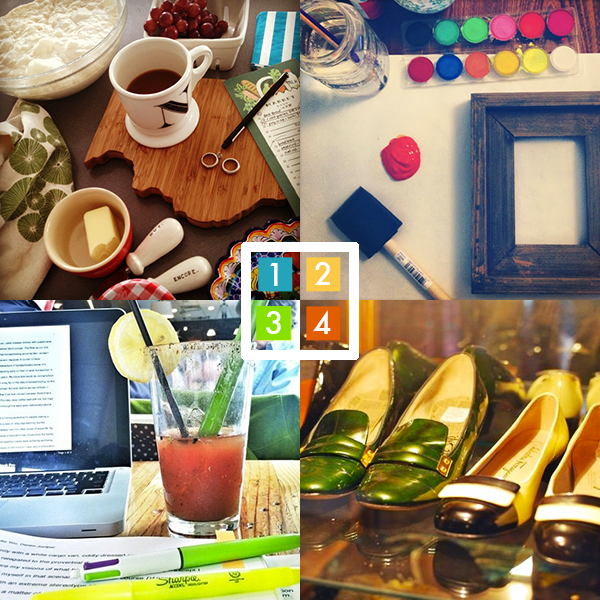 1. Shauna Niequist is releasing Bread and Wine in just about 6 weeks. You should probably buy it just for the recipes included. I was lucky enough to sample some of them–and the recipes inside the pages of this memoir are seriously delicious. On her blog this week, she  filled the readers in on the backstory of writing her third book.  Part 1 //  Part 2 // Part 3 // Part 4
2. Julie from One Simple Red Stitch wrote a really lovely post about listening to your body and spirit.
3. Tsh finished her book (and then promptly tore her ACL while skiing!). She also expounded on the process of writing her book.  The Big Picture Stuff // The Nitty Gritty
4. Laura Tremaine from Hollywood Housewife noticed the the homogeneity of style and wonders why we're becoming so similar.