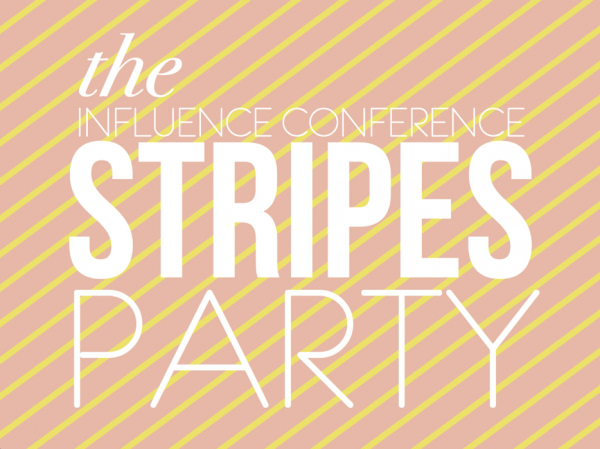 I am SO excited to announce the party on Thursday night (October 11th) at The Influence Conference.  Registration for the conference will begin at 4pm–and after that, you'll have time to get all beautiful and ready for The Stripes Party, sponsored by DoubleStitch.  The dress code is stripes of some sort.  It's a must–and really, it's practically a blogger staple, right??  Time to get shopping, borrowing, or making an amazing outfit with some sort of stripe…because it's your ticket to the party.
Time to make amazing memories, take hilarious pictures, eat fun food, and dance all night with the women you know and love online.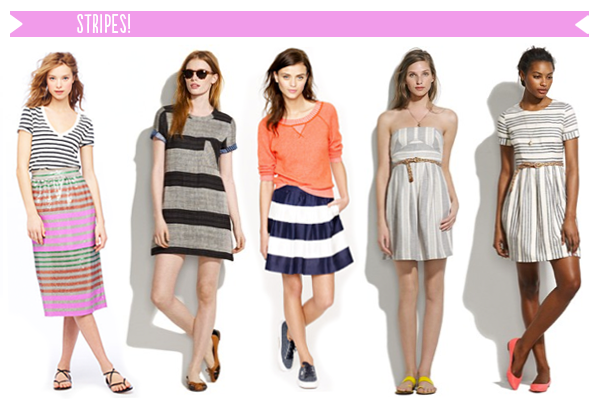 Matthew, the founder of DoubleStitch, is the generous sponsor behind the party.  He is a forward thinking, super respectful, smarty pants business-guy.  He has big plans for his business, for bloggers on a whole, and for us as a community.  His vision, attitude, and plans match up so well with Influence and we're excited to grow together.  Like we've said before, we really see a whole group growing up out of this conference–and we're excited Matt is part of it.
I'd love for you to take time to get to know him (email him, tweet him) and hear his heart and excitement for DoubleStitch and The Influence Conference.  Without sponsors, we couldn't make The Influence Conference happen…so we're incredibly grateful for him!
++for those of you looking for our weekly Giving Up on Good posts, Jessi is posting a link-up today!++