Wild appears on my summer reading list and was chosen by Oprah for the first book of her Book Club 2.0!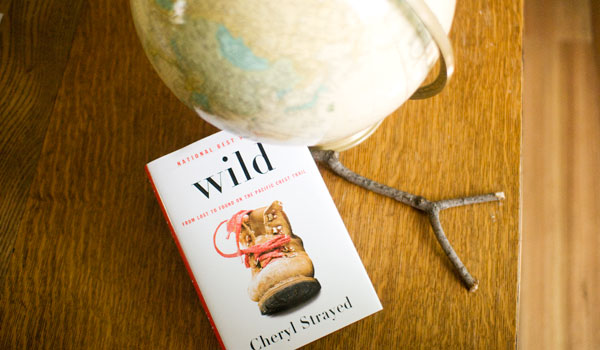 I finished Wild by Cheryl Strayed in record time.  In just under 24 hours, Cheryl marched her way through my imagination on the Pacific Crest Trail.  This book is a perfect quick read that will inspire–especially great for a summer vacation or long weekend at the pool.
This coming of age memoir explores the ties that bind us; to our family, to our past, to our loves.  Strayed's beloved mother died and her marriage ended shortly before she set out to hike the Pacific Crest Trail.  Thing is, she planned to do the hike by herself, in about 100 days…and she'd never backpacked before.
As her hike progresses, she finds herself solving problems that she never imagined encountering.  Watching her survive and make-do was empowering to me personally, as I often what I would do in harrowing situations.  It's a relief to know that most of us have the mettle to handle hard times.
Strayed's utter lack of prior planning for this monumentally difficult hike was endearing/crazy.  Endearing because I am a very poor planner (I think this might be a two-fold problem…1., I am often overly confident in my ability to figure things out on the fly.  2., I lose interest after the ideation faze.)  My favorite part of the book was reading about her donning her pack (nicknamed Monster) for the first time before she sets out on the trail.  I could so picture myself in her shoes.
——–
I am giving away my copy of Wild to a Tiny Twig reader!  Just leave a comment below with the "wildest" thing you've ever set your mind to doing.  Comment by Sunday, June 24 11:59 PM EST and I'll announce a random winner on Monday, June 25!
My Wildest thing:  I went to Florence, Italy study art history for a summer and didn't know a soul in my program.  It was one of the best experiences of my life, but there were definitely moments of loneliness and wishing I had someone I loved to share it with!  It's hard to imagine I'd do such an independent thing again, after having the companionship of being married for 7 years.