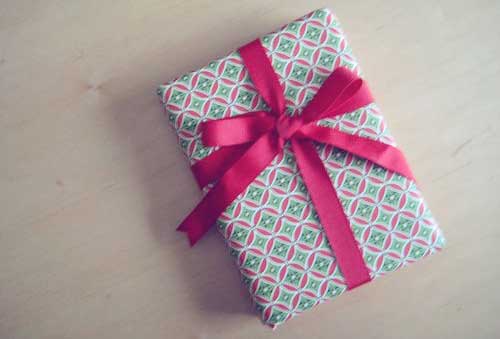 image by Elise Blaha (also a great older post on tying bows!)
It can be tempting to hide our favor.  It can be even more tempting to hoard our wealth.  But, neither of these things bring life to our relationships or our day to day rhythm.
Yesterday morning, I carefully wrapped up two Kindles for women at Husband's office who have been working at an out-of-their-mind pace for months.  Their incredible help and willingness to fill in the gaps created by unforeseen big-businessy circumstance has allowed my husband to do his job well.  Without their hard work, he would have had to multiply his efforts and hours beyond the realm of possibility.
We are thankful for them.  Really.  Really really.
We've been thinking a lot about giving and generosity and living lives with open hands and open wallets.  We've come to understand that sacrificial generosity is more life-giving to us than easy generosity.  Let me explain.  There is a dollar amount every month that would be comfortable and mindless for us to give away.  That would be good for the recipient, but not nearly as good for us as when we give in ways that cause us to cut back personally.  It just means more.  You notice your giving when you feel it.  For us, it moves us to thankfulness for the ability to give.
And, just as it is important to give financially, I've also come to understand that our words have an incredible weight and worth, too.  We shouldn't be stingy with our words of favor.  We should give praise where praise is due–even when it grows to be uncomfortable in our increasingly insular culture.
Let's be people of marked generosity.  Let's let our praise and thanks flow with abundance.  I want to be a woman who sees the gift to herself in the giving to others.
Who have you been remiss in thanking?  How could you be more generous?