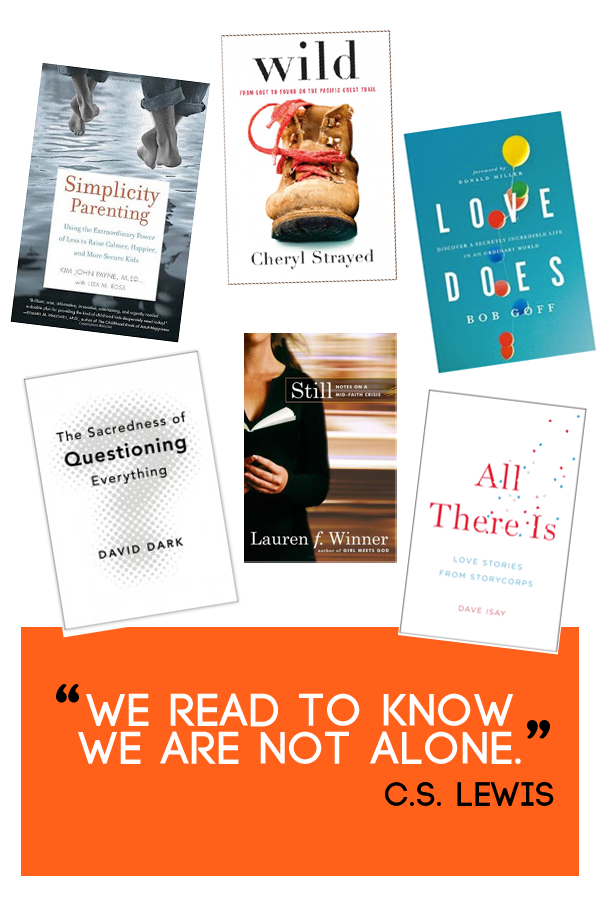 I love reading, and I read much more prolifically in the summer than any other time of the year.  This summer, my reading list includes some great titles.
Simplicity Parenting || Wild || Love Does || All There Is || Still || The Sacredness of Questioning Everything
Have you read any of them?  What is on your summer reading list?  I want to compile a Tiny Twig Readers' Reading List!