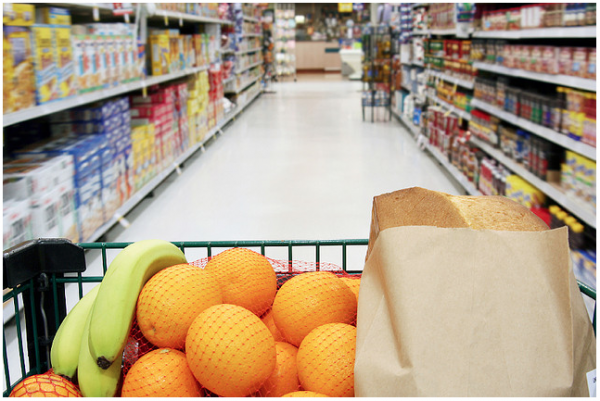 I had always tried to stay in a very tight budget while grocery shopping, but after awhile I noticed that we were eating out more than we had planned.  I (Husband) wondered if we spent just a bit more on groceries if we could save ourselves some money on the times when we go out due to convenience.
See, Husband and I don't mind spending money to go out to eat with friends.  We see that as in integral part of spending time with people in our culture.  It happens.  People share their lives over food, and sometimes people like to go out.
But, what we didn't want to happen was for our "dining out" budget to balloon because we were trying to be frugal in our grocery budget.  We noticed this happening after watching it for a few months.  So, we decided let's increase our overall grocery budget by about $10 per week–purchasing one very easy to prepare but delicious to eat convenience meal and a fun dessert or snack to look forward to.  That is really what we're looking for when we grab the takeout menu, ease and taste.  This cuts the temptation of eating out due to convenience, and also cuts some of the temptation to eat out because it's FUN.  This ends up saving us much more than $10 when all is said and done, and it also allows us to allocate those dollars to when we want to eat out with friends or treat someone to a meal.
I know that having a lower than low grocery bill is a very good thing, but for us adding a bit more margin into the budget helped us stay on track in other categories of our budget.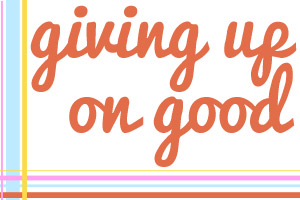 Jump in the Giving Up on Good link-up by adding your link below.  What do you give up that is traditionally a "good" thing, but isn't so good for you in this season?