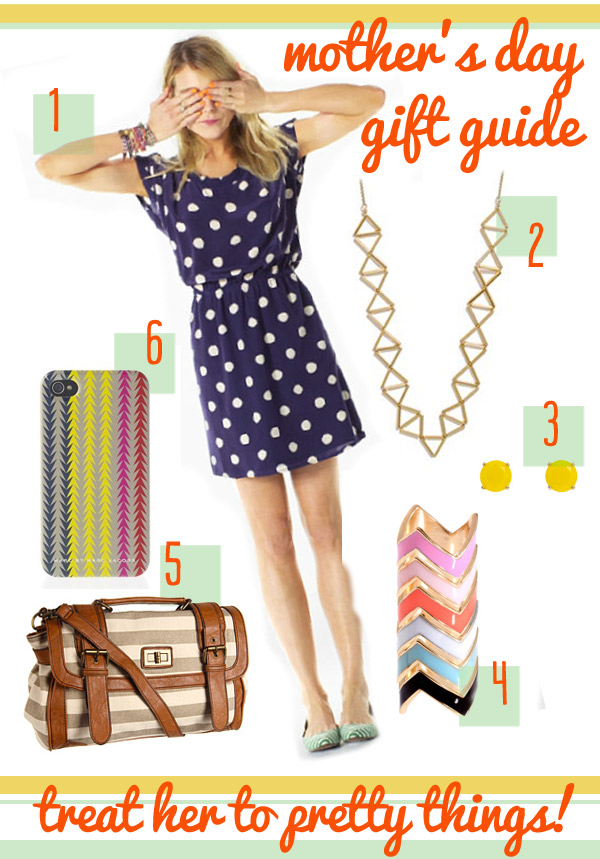 Don't know what to get the ladies in your life for Mother's Day?  Well, lucky you!  I've got the perfect ideas for you.
2.  Madewell Necklace–I have been wearing this practically every day with every outfit I own.  I love layering it with other necklaces, too!  I think I will wear this for years.
3.  Kate Spade Citron Studs– SO cute with anything!
4.  ASOS Chevron Stacking Rings– $3/ring, cheap enough to share with friends!
5.  Aldo Rumfola Bag– LOVE these stripes.  Perfect for a bit of preppy-put-together.
6.  Marc Jacobs iPhone Case– I want to buy this like…yesterday.  But, I'm holding out until my super cute Kate Spade one breaks.
And of course–you could get her a Tiny Shop necklace, in honor of this gift guide if you type in MOM50 as a discount code you will get 50% your order TODAY ONLY.