Yay!  The Tiny Shop is open for business for the spring season.  These sweet little necklaces are perfect for Mother's Day, Graduation gifts, or just because!  The shop will be open until A) it sells out (which it did very quickly last season) or B) Friday, May 18th.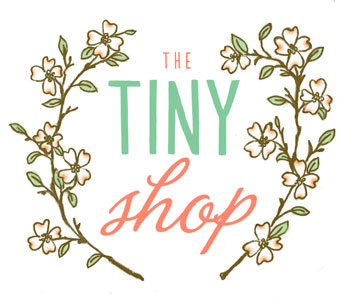 If you are purchasing the necklace to arrive in time for Mother's Day, please order no later than Monday, May 7th to allow time for shipping.
If you'd like to enter a giveaway to win a necklace of your choice–head over to yesterday's post (the giveaway is open until Friday).
If you are looking for necklaces that look amazing layered with a Tiny Shop necklace, head to Stella and Dot or Madewell for my favorites this season.  They look absolutely incredible, layered or alone.
Tiny Twig will be back to it's encouraging self so soon.  I so appreciate your support and excitement about The Tiny Shop!  Please feel free to pin, facebook, tweet, email, or shout from the rooftops!  :)