Can you talk about your passion?  Does it embarrass you?  Do you feel like, "How dare I feel so strongly?".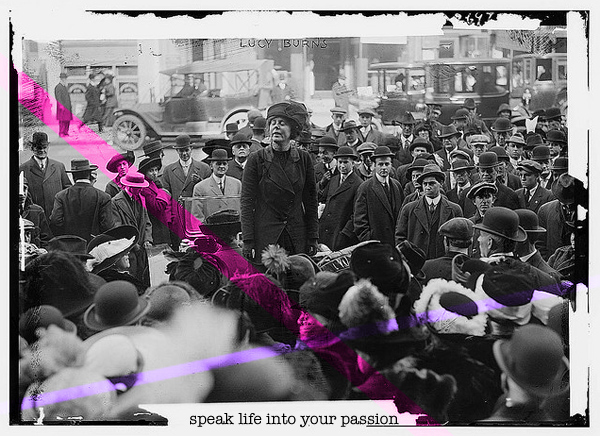 To be honest?  Sometimes, when I talk about Tiny Twig with people who know me more in real life than online…I feel sheepish.  Yet, this online community–and mostly the fruit that comes from that (women living in freedom!  encouragement!  real community!)–is the what I'm so crazy passionate about.  But, people who know me more as Hayley-they-grew-up-with than Hayley-the-tiny-twig have a harder time getting "it".  And I feel 10x sillier and less legitimate talking about Tiny Twig with people who knew me before this passion "became something".
Maybe you feel like the fruits of your passion are small, so why embarrass yourself by taking it seriously?  Why talk about it with the seriousness that it holds in your heart?  Why ask others to buy into it?  It's easier to just say "Oh, you know…it's nothing really."
But, it IS something.  Your painting, your singing, your caring for children.  Your teaching, your writing, your standing up for the poor.  Your traveling, your gardening, your setting the captives free.  Your blogging, your nursing, your blessing the downtrodden.  This ALL matters.  It all matters.
Here is how I put words to my passion.  This was my chance to say it aloud, to really speak life into my passion.
How can you speak life into your passion this week? Tell someone knew about what you really love? Finally open up to your spouse about your secret hobby? Tell your mom that you want to change your major?
Let me know in the comments…I'd love to cheer you on!