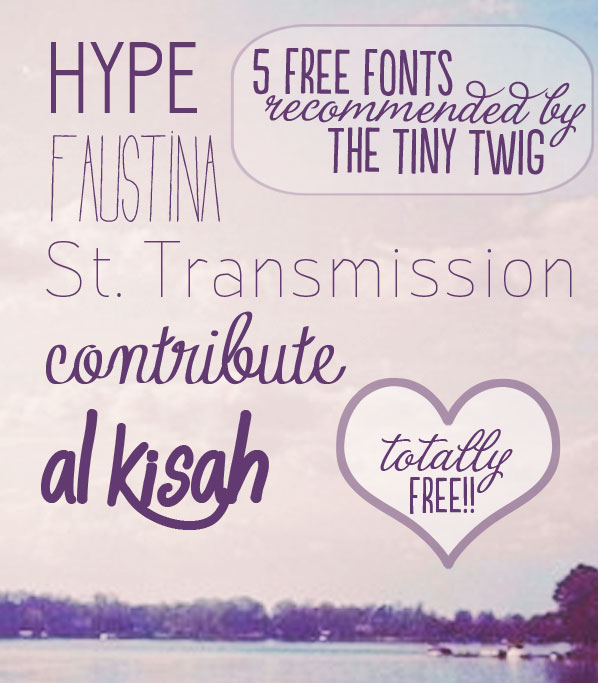 It's fun to play around with free fonts (which are normally ONLY for personal use–not for use in projects that make you money).  I like to use them in my scrapbooks, on Christmas cards, in letters or notes, on posters I print for my boys or for gifts for friends.  These fonts are some of my favorites to use.
Hype :: Faustina :: St. Transmission :: Contribute :: Al Kisah
Do you have a favorite font that you use every time you pull up a word processor or Photoshop?  Do you have a great resource for free fonts?
Just a note (totally not a paid endorsement!):  My friend Jessi of The Naptime Diaries uses fonts in a really beautiful way in her posters and prints.  Her blog is as lovely as her products.