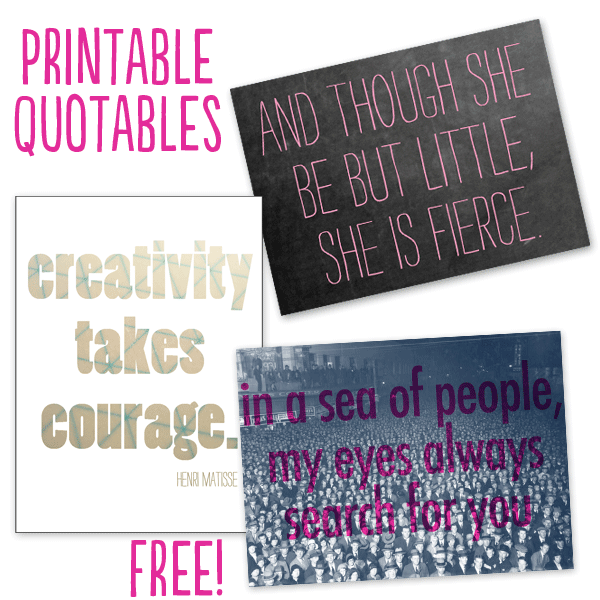 This week's Project Life freebie are printable 3×4 (or 4×3) quotes.  They are great for when you don't have a ton of pictures from the week, but want to have something graphic rather than just words.  These are some of my favorite quotes, and you can find more on my Quotes board on Pinterest.
Click here to download the Week 2 Project Life Printables featured above.
I used the "Crowd Quote" printable in my spread–and I love it.  It just is so true of mothers, of lovers, of friends.  We all seek out those familiar faces.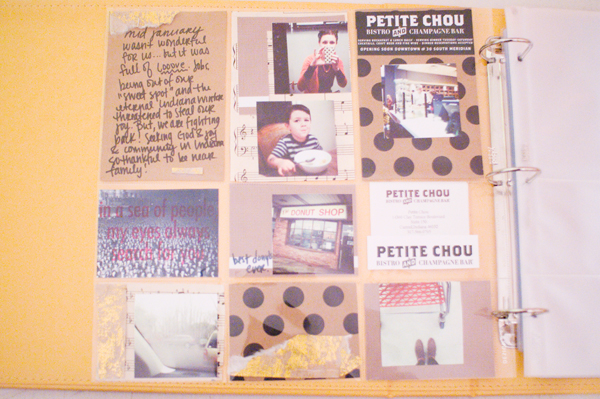 This is my very first attempt at Project Life, y'all.  It is full of instgram and very little else.  :)  I know to be better about documenting our week next week.  I did journal a little about what January has been like for our family–and I just love seeing the random bits of our life come together.  This seems like a great system–and I'm excited to see how it becomes more "alive" as I get more comfortable with the medium.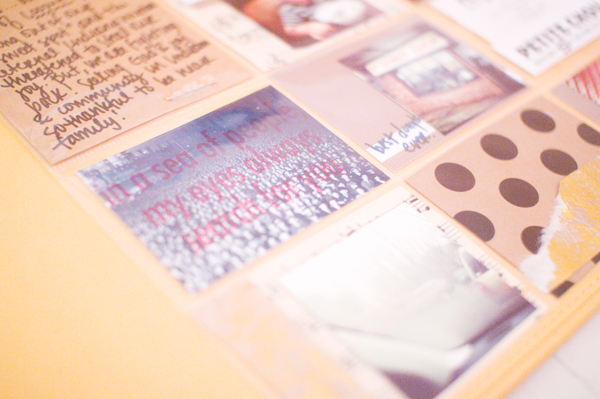 There is the printable, which really adds a fun "Pop Art"/Andy Warhol-ish kind of look to it.  I can picture the people in the crowd wearing 3D glasses and watching a movie (but really, they were gathering to watch the results of a 1930s election in New Zealand!).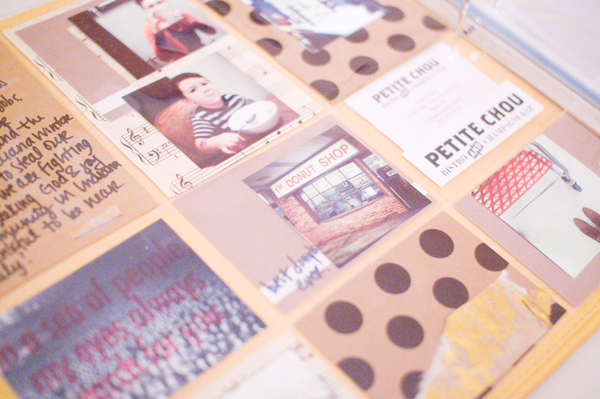 I am excited to get more creative with my process–but I definitely need to be "collecting memories" more throughout the week.  I need receipts and papers and pictures and little journaled moments.  So fun!
If you love the printables–please Pin them or share them with a friend on Facebook or Twitter.  I would love to build a little Project Life community here on Fridays, so I'd like the scrapbook-y people to know this formally non-scrapbook-y person is alive and blogging.  :)