One of my New Years Goals was to document family life–so I suppose that's how I ended up settling on Becky Higgin's Project Life as the means to make that happen.  You see.  It has to be simple.  It has to be fast.  And, I love things that are template-y and list-y and worksheet-y (I know, isn't that weird?!).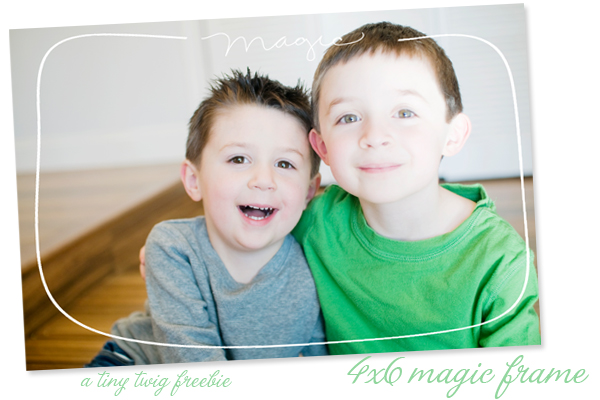 I ended up ordering a different binder than the Becky Higgin's one, mostly because I was worried about the durability of a cardboardy binder in my house.  I'm sure it's a fine product, I just went with a faux leather one.  I was disappointed to see that the most popular "template" or "photo pocket pages" (Design A) were sold out.  So, I settled on another Photo Pocket Page design (B) and went with it…just so I could get started.
Husband surprised me with a Wacom tablet for Christmas, so I was anxious to try it out.  I created a few freebies for y'all who are doing Project Life.  There are two 3×4 journaling cards (really 2.75×3.75 so they fit in the sleeves) and a 4×6 .png frame to layer over a photo.  I hope you'll love them and incorporate them in your albums–if it's something that goes over well, I'll probably do a Project Life Friday Freebie each week–just to keep me on track in my own memory keeping.
Next week, I'll share some of my own progress with Project Life.  This week was all about assembling the materials and getting excited about the project.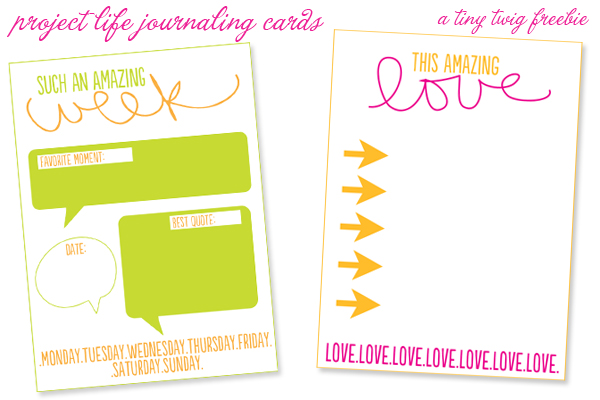 Just click here to download the .zip file that contains the 3 free downloads.  If you like this freebie, please feel free to share via Pinterest or Facebook!
Related Post:  Less Fuss Memory Keeping (still my MAIN way of daily memory keeping!)