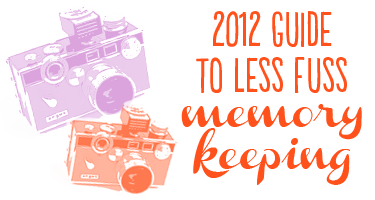 In 2012, one of my personal goals is to get better and more efficient at our memory keeping.  Right now, each of my boys has a box that keeps their memorabilia up to age 1.  Then…everything sits on external hard drives.  Are you the same way?  Digital pictures are fantastic, they let me capture every little expression my boys make.  However, if I never do anything with them…what good is that?
Don't get me wrong.  I'm not an old school scrapbooker…or really any kind of scrapbooker.  Did you have supplies like these rad scissors everywhere in the early 2000s?  I know they were everpresent in my house.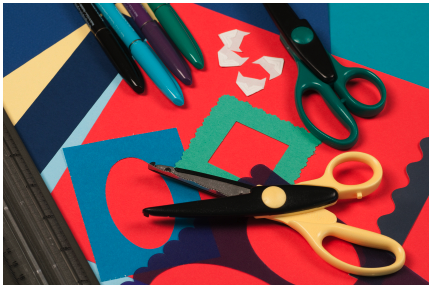 I do LOVE work like this.  It's more graphic and cool, I guess.  However, as many times as I have tried–I just can't get into traditional (or digital) scrapbooking.  It's just not me, apparently.  And, you know, I'm all about dropping a hobby if it makes you feel guilt or bad about yourself.  No room for that in my life, let me tell ya.  Probably not in yours either…
So, for 2012, I am using my iPhone as my main device of everyday picture taking.  Sure, I'll keep my massive DSLR on the kitchen counter like always…but I'll lift some of the pressure by knowing I'm doing something with images and memories, at least.  It is January, after all, and my extended family is still bugging me to get pumpkin patch pictures edited.  I just don't have the extra time to spend on that right now.  You might feel the same way.  Because of that I've simplified for 2012.  Less stuff, less fuss, less guilt.  More images and more notes, together making for more kept memories.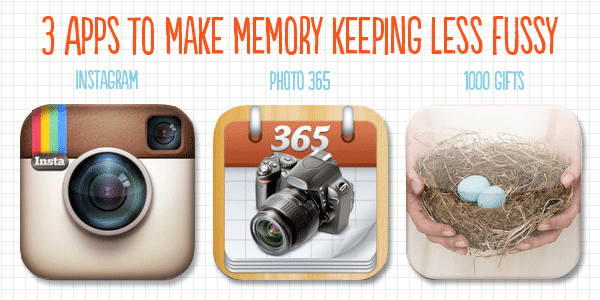 Like I said, the iPhone is my device of choice this year.  I plan on using Instagram to capture lots of everyday memories in a social way, sharing them via Instagram, Facebook, and Twitter.  Instagram is a free app that is addictively fun.  There are a lot of fun New Years prompts going on in that community right now.  You can follow me at thetinytwig on Instagram, if you want!
Photo 365 is an app that holds a calendar full of images.  You can go in and enter a picture plus text for each day of the year.  I am shooting to take a picture everyday this year.  I am planning on not using the camera directly in the app, but uploading from my library each day.  I love that you can add a bit of text to keep the memory.
1000 Gifts is the free app from best-selling author Ann Voskamp.  Just like her book of the same name, the app encourages you to count the blessings in your everyday life.  She contends that when you are giving thanks, there is no room to live in fear.  That it is in giving thanks that we are closest to God.  I really love the idea of counting my blessings visually–the small moments of everyday life.  This is a numbered list, not dated–but I still love the idea.
If you are wanting to print from you iPhone pictures, you can use Printstagram or Postal Pix.  Postal Pix prints 4×4 images for only $.29 a piece.  There are certainly cheaper ways to print, but being able to perform the whole process seamlessly on my iPhone is priceless.  I do things like this while I'm waiting for prescriptions, waiting in the preschool pick-up line, etc.  That is worth the slightly more expensive price!
I am contemplating using Photoshop to drop in the square images into a template like this one from Paislee Press.  I can see it being a really beautiful album at the end of the year.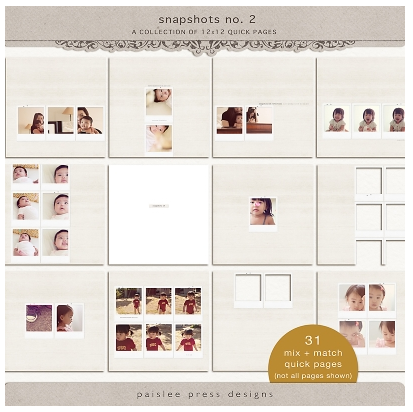 But, even if you don't have Photoshop, you could use an album like one from kolo. Then, you could paste these templates in Word or Pages and drop a picture on top of the square that says "picture here".  The other space is for journaling, which you could do via a text box.  Then, print as a 4×6 and slip in the album.
If you haven't visited kolo, you definitely should. Their products are beautiful and would be so special to hand down to your kids someday.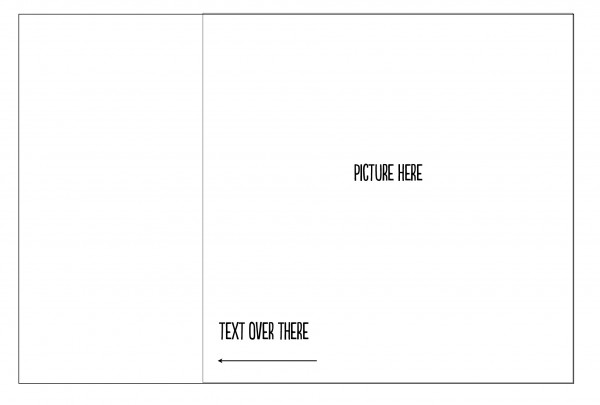 If you click on that button above, you'll get 2 photo templates to drop into a .doc or .pages file. It would be a really easy way to print things out and keep up. In fact, maybe that's what I'll do after all. Make a simple photo book full of 4×6′s. They are, after all, insanely cheap to print and the size is handy.
What do you plan to do with your memories this year?  Will you be keeping them in any particularly easy and fuss-less way?  I need any tips you may have!  :)
Have you checked out The No Brainer Wardrobe yet?  Get a sneak peek in exchange for a tweet or facebook post, watch the trailer, or read about personal styling options at the book's website, www.thenobrainerwardrobe.com!