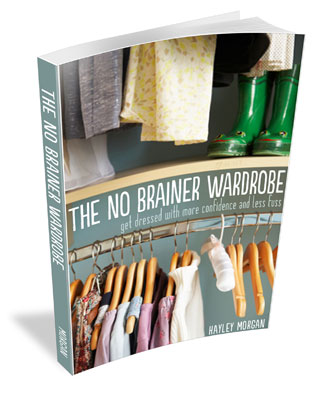 Y'all.  My sweet, sweet friends in the computer.  ;)  Did you go through the 31 Days to a No Brainer Wardrobe series with us back in October?  Did you think it was great?  Do you have something nice to say about it changed your life?  Did it make you into a movie star?  No?  Well, stink.
I kid.  I really am looking for some great testimonials for The No Brainer Wardrobe website that would illustrate the ways it helped my readers.  Do you get dressed faster in the morning?  Do you spend less money on clothes?  Do you just feel more confident?
Whatever you have to say, go ahead and send it to me at thetinytwig @ gmail.com.  Keep it to a 5 sentence maximum and make sure to leave a link to your blog and/or twitter if you have one.
If I choose your testimonial to use on The No Brainer Wardrobe website, you'll get an advance copy of the eBook for free!
Thanks!  Have I ever told you how much I like you?  And really, how cute you look in those jeans?  ;)  Everyone should have someone to tell them they look cute in their jeans.