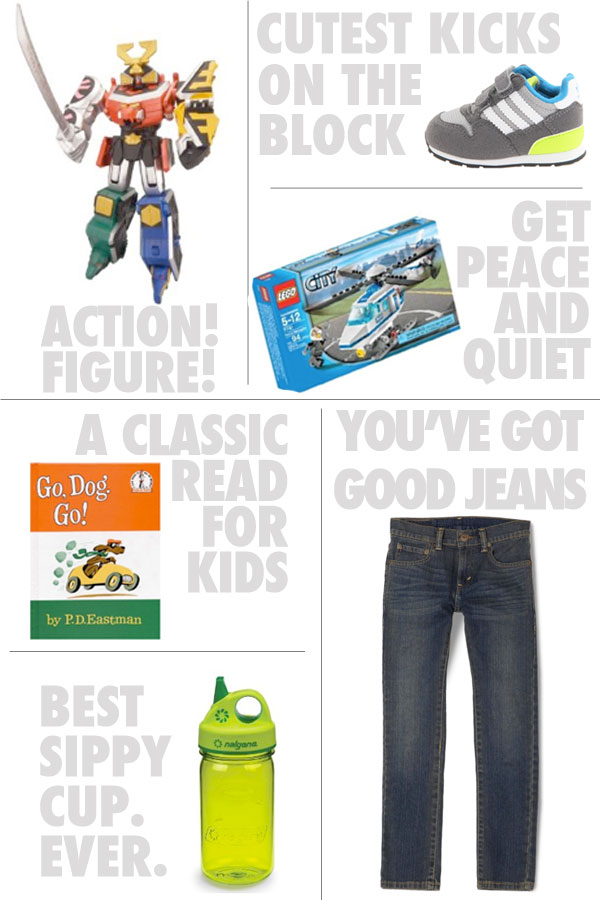 These awesome gifts from the top right: adidas sneakers
, lego helicopter
, levi's jeans
, nalgene grip and gulp
, go, dog. go!
, power ranger action figure
I consider myself to be quite a master when it comes to shopping for little boys.  I do have 3, did you know that?  :)  Each year, we try to sprinkle in some of the "cooler" things they need (like the Nalgene, jeans, or shoes) in with a couple things they want like a book or toy or two.  Because we have young boys that are close in age, they share every toy, book, and even clothes anyway–so when we buy something for one, it's really a present for both!  :)
Do you have favorite little boy gifts?  Leave your thoughts in the comment section–you may make someone else's shopping a snap!