This fall and winter, I am craving cozy accessories.  Boots, tights, scarves, they all evoke a certain softness and warmth.  I stumbled across The June Bride while searching Etsy for accessories I could add to my wardrobe this fall.  Her goods are beautiful and add charm to any outfit.  I love them by themselves, but…they really shine when worn together.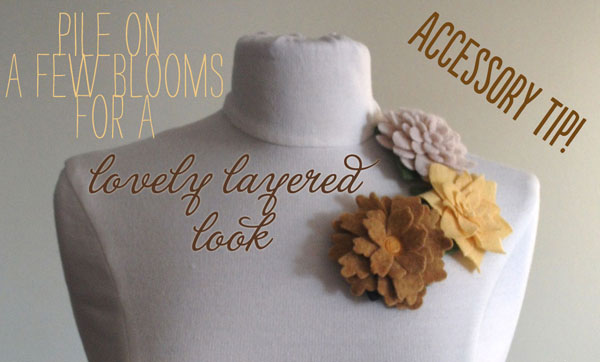 I think these will be great stocking stuffers for the women in my life this Christmas.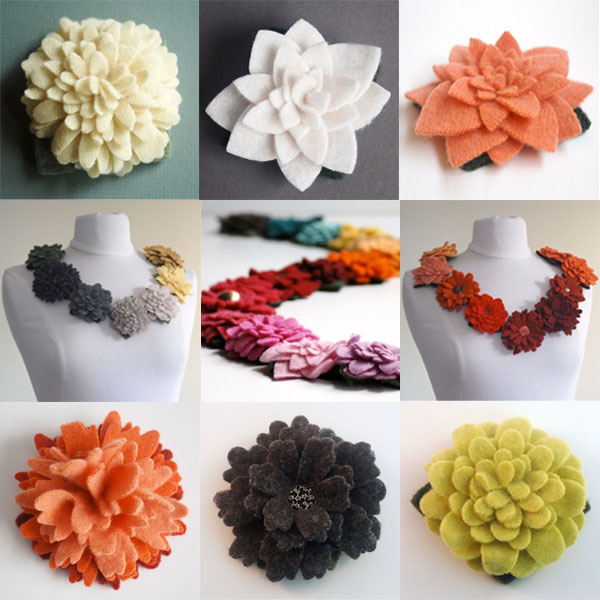 I gave one away at Relevant to Trina who found me first at breakfast–I wish I had gotten a picture of our flowers together.  Also, the cowl I am wearing in the picture (oh!  my hair is dark now, too!) is from The Staples.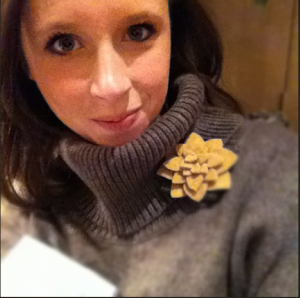 You should really look into picking up a flower (or two or three!) to spice up your outfits this fall.  I felt really put together and spunky with just a quick pin when I wore the flower at Relevant.  I also think you could pin the flower to an elastic headband and wear it in your hair.  I'll try and see how it works and report back…probably via instagram and twitter (so follow me there if you're wondering how it looks!).
Tiny Twig Housekeeping Note:
Sorry for the lack of posts while I was at Relevant.  The internet reminded me of 1998 dialup AOL.  It took me 2 hours to post the Office Pretty guest post.  And, that meant I was stuck in my hotel room instead of out meeting the lovely women who attended Relevant.  So, I just decided to go light on the posts and catch up when I got home.  I'll have one more post up today as a wrap-up of the 31 Day Series.  Check back.  :)